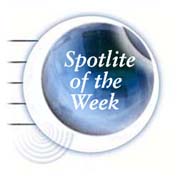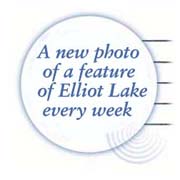 "SPOTLITE OF THE WEEK"

July 25, 2000


Trans Canada Trail Rally 2000
Centennial Arena to Westview Park







Water carriers carried water from the Arctic and Pacific Oceans
to Westview Park. The water has travelled along the Trans
Canada Trail and is on the way to Ottawa, where it will join with
water from the Atlantic Ocean.







Mayor Farkouh with water
from Pacific and Atlantic Oceans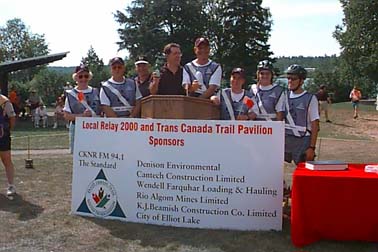 Mayor Farkouh and MP Brent St. Denis with
water carriers at Westview Park.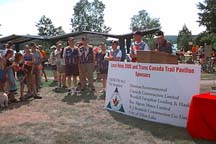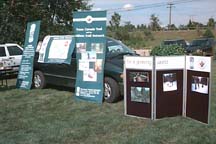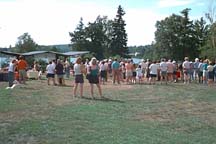 The Trans Canada Trail is an incredible trail - the longest in the world
at 16,400 km. It is being built by Canadians and managed by the
Trans Canada Trail Foundation, a registered charitable organization
dedicated solely to this great endeavour.

The Trail winds itself through every province and territory, linking our
major cities, small towns, and countless communities along its grand
national path.

The great Trail is a shared-use trail accomodating five core activities:
walking, cycling, horseback riding, cross-country skiing and snow
-mobiling (where conditions and communities permit).

You can put your name on the Trail. A pavilion will be built right a
Westview Park and you can get your name or message permanently
etched on a panel for a donation. For more information, you can
contact the City of Elliot Lake.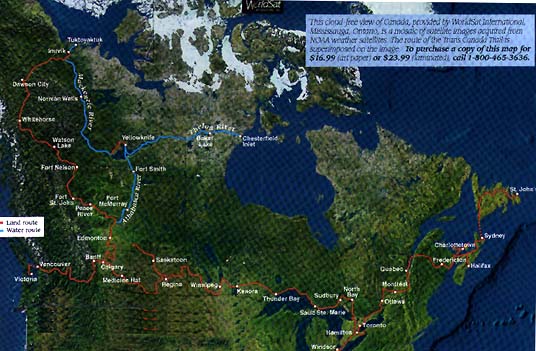 For more information:

www.tctrail.ca

www.ontariotrails.on.ca



---



Want to see previous "Spotlite of the Week" pages?






The "Spotlite of the Week" started July, 1998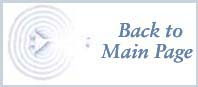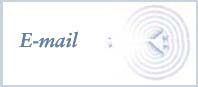 Design and Graphics Copyright Yolanda's Web Design, 2000